Hone-Strong established since 1997 by chairman Mr. Chin-Fu, Su. In the initial stage, we focused on common fabric fields, and now we operate functional fabrics mostly. In order to increase our competitive strength and adopt current market trends, we adjusted our business type from OEM to ODM, also, involved abundant resource into research and design fields; now, the best selling products in our company are functional knitting fabric that come from our product innovations.

Through the decades, we experienced the rise and fall of textile industry; many companies moved their step to other countries for lower cost, we still here in Taiwan offering our clients the best quality and technology in the world. We are not only the textile supplier with ample experiences but also the trustworthy partners; besides, we serve many famous international brands and offer high quality goods around the world.
Rooted in Taiwan / Sustainable & Steady Operating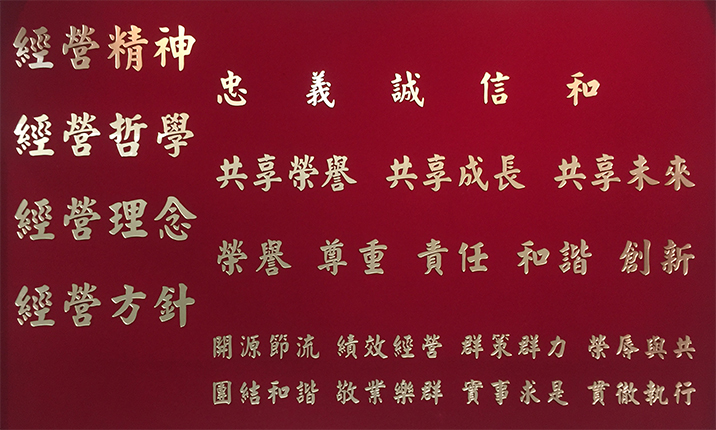 In order to response current political policy, the chairman Su has deeply considered rooted in Taiwan is the best choice to operate the company.